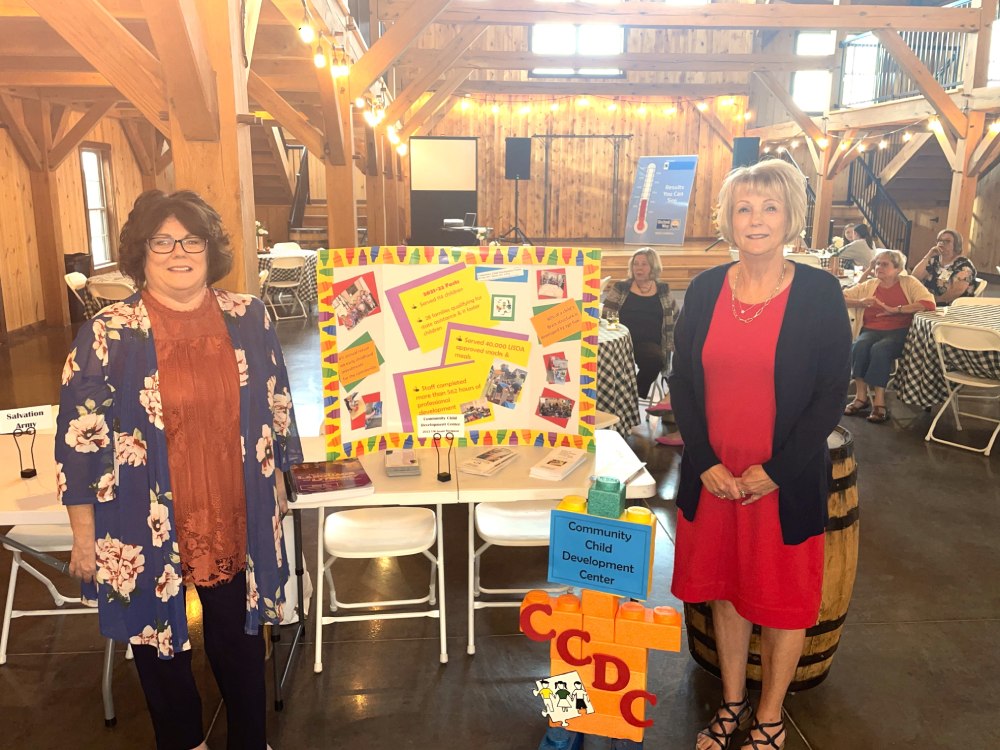 The United Way of Northeast Missouri kicked off our 2023 Campaign on Thursday, September 22 at the White Oaks Wedding Barn and Event Center.
The Macon Community Child Development Center (CCDC) was also recognized at the Kickoff Event.
Ted Frushour, UWNEMO President recognized the CCDC as a 2022 Grant Recipient and also that the organization has applied to become an UWNEMO agency. "All of our board members have been impressed with the important work the CCDC does in providing quality childcare and education in the Macon area," Frushour stated.
Pictured Right: (L to R) Tonya Ryherd, CCDC Assistant Director and Patricia Knowles, Center Director.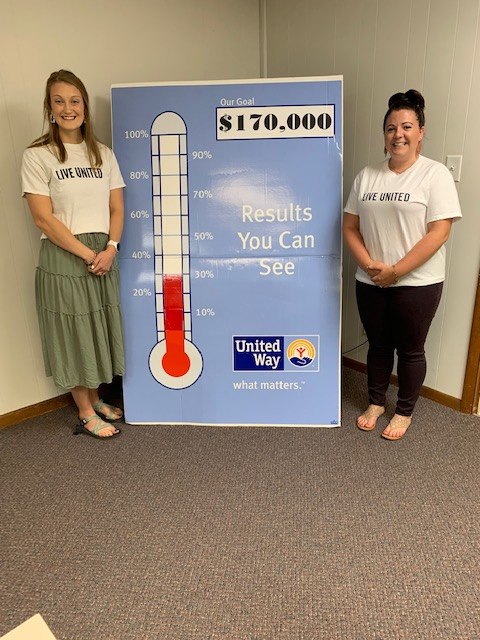 Campaign Chairs Ramey Weichelt and Amanda Selby unveiled the 2023 Campaign Thermometer and announced that the campaign now has brought in 40% of the $170,000 goal.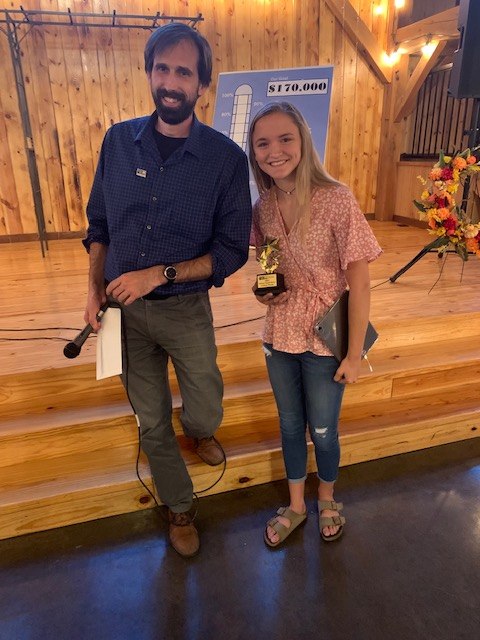 Lacey Mihalovich won the virtual talent contest. Ted Frushour, UWNEMO President presented her with the Virtual Talent Trophy and a $100 Gift Card from Walmart.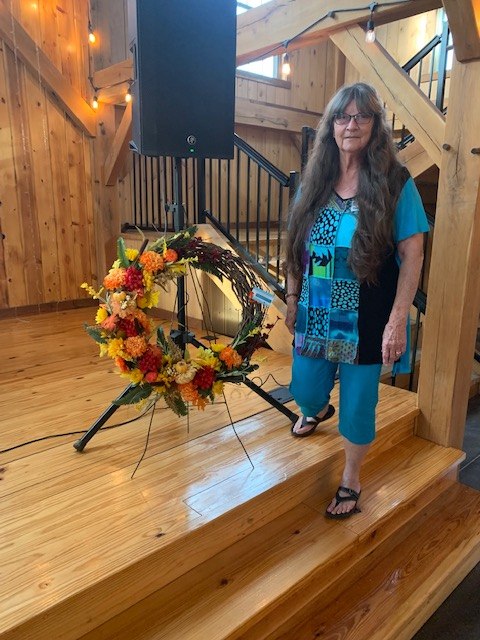 Mary Playle won the Agency Passport drawing. Mary received a gift certificate to Pagliai's Pizza, 4 Movie Passes to the Cinema 8 Theater and a special Fall Wreath Arrangement made by Debbie Reese of RSVP.