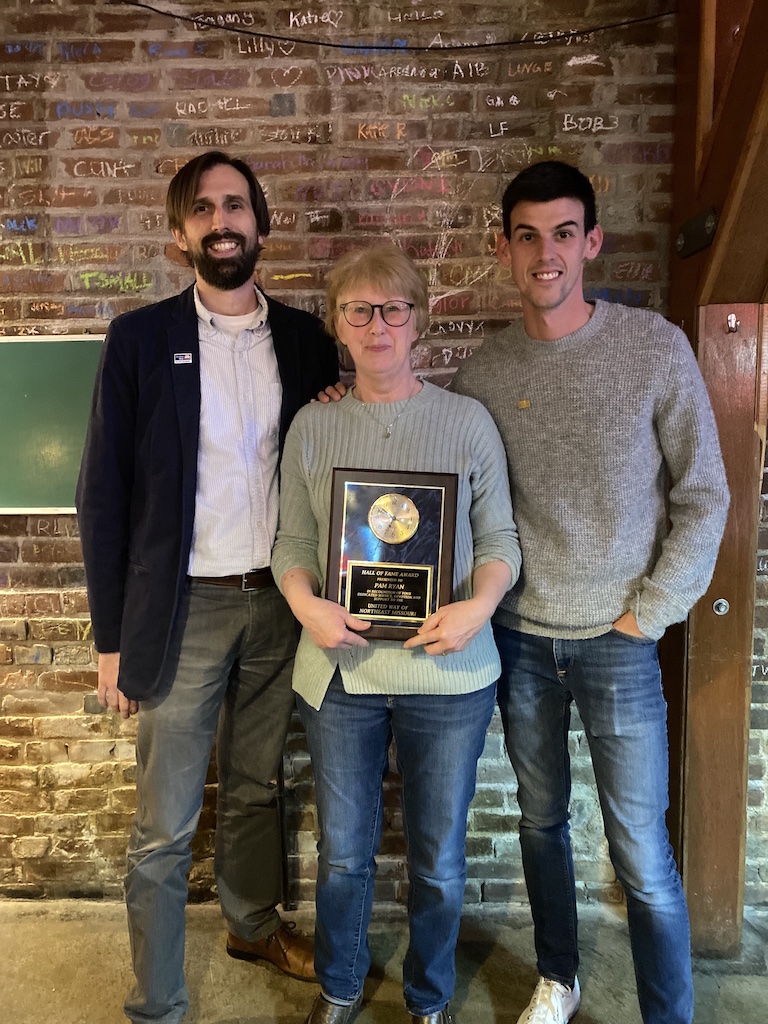 Pam Ryan, a seven-year United Way of Northeast Missouri board member who served as Vice President, President and Past President was awarded entry into the United Way of Northeast Missouri Hall of Fame on Thursday, February 23 at the UWNEMO Annual Meeting and Awards Ceremony.
Pictured with Pam (l-r) is Ted Frushour, 2022 Past President and Luke Callaghan,  2019 Past President with Pam Ryan 2023 Hall of Fame Award Winner.
The Award is presented to an individual who exemplifies he words "Live United," said Frushour.  "She is the reason Ted and I joined the board and stayed on it for so long," said Luke Callaghan.  Of anyone, Pam certainly deserves this award," he added.